The best choice for your business
We scale the results of B2C projects and generate quality leads for B2B companies in Poland and abroad. Through our better communication and greater control, we not only increase the level of traffic to your website but also drive growth in terms of ROI.   
SEE OUR OFFER
One of the fastest-growing technology companies in Central Europe.
We help achieve your business goals
Don't you know what to choose? You can rely on our advice and support.
Contact us and we will select the right solutions for you.
We help businesses to grow by scaling results
.
Our team aims high
.
We respect the values of time and don't reinvent the wheel. We select only the most effective tools to work with and they are continuously looking to expand their areas of expertise.
As a result of our approach, the achievements of our clients are beyond their competitors.
We always do our best to hammer out the unique solutions, which contributes to impressive results. We love what we do, passing the spirit to others -including our clients.
GET TO KNOW US
The results speak for themselves
.
Unleash the power of digital marketing
.
We keep on top of all the latest trends in the world of digital marketing to ensure that we continually develop and extend our capabilities. The excellent results that we achieve are the result of selecting the right tools for you, and tailoring both our services and the latest technologies to your business. We can help you to achieve your business goals – and that means a lot more than simply website traffic or keywords.
Better communication
.

More control

.

We ensure that every penny is spent wisely and brings a degree of profit – but that's not all. Our KERRIS Select team ensures that cooperation with us is both highly effective and also a pleasure. We tailor our services to meet the individual needs and capabilities of our clients, and you can be sure that we will always suggest the best solutions for you.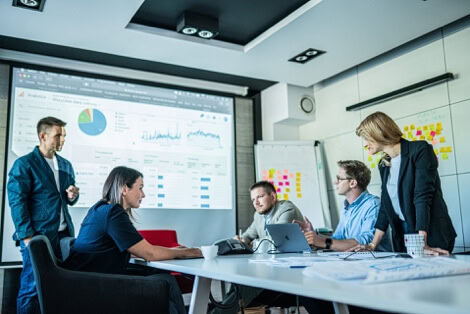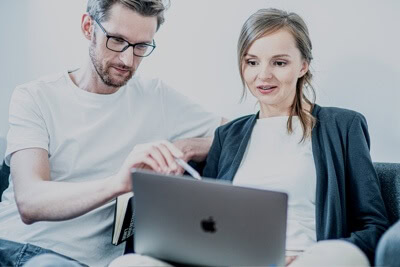 Highly specialised team
You will get the support of an account manager, SEO and PPC specialists, an analyst and a designer.
Constant information flow
We know that time is of the essence so we make sure that you are always up-to-date. We are happy to create a schedule for contact that meets your needs and ensures you are fully in the loop.
Fast performance
You can rely on us to act quickly and efficiently, with activity set-up taking less than two weeks.
Planned results
You always know what to expect. We set clear and precise goals, which means we can accurately predict the results for every penny spent.
Interactive Agencies Report 2019
Satisfaction with the agency: 4.7 / 5.0
Satisfaction with the customer service: 5.0 / 5.0
The agency works with us to resolve marketing problems: 5.9 / 6.0
The agency's services are worth the money: 5.9 / 6.0

One of the fastest-growing technology companies in Central Europe
Winner of a Gold Stevie® Award in one of the world's most prestigious business contests.
Expect more from your agency
.
Let's talk about your business goals.
Have a look at what our clients say about us.
KERRIS has been providing us with a wide range of digital media services (PPC + SEO + digital training). In 2018, their actions resulted in a 120.67% increase in the number of students at the Vistula University in comparison to the previous year when we worked with another agency. Since they delivered the results they promised, we plan to continue working with KERRIS for our digital marketing needs in the future.

The programmatic campaign that we carried out together with KERRIS surpassed all our expectations, achieving 1108.98% of ad impressions and 248.82% of ad clicks in relation to our goals. We are currently cooperating on a long-term basis over an even broader scope of activities.

KERRIS fully meets all our digital marketing needs and also provides support in other areas, such as GDPR. During our long-term cooperation with the agency, our sales department has benefited from the generation of high-quality leads. We know that we can trust them with anything. If we were to look for a digital marketing partner again, we'd call KERRIS first. It's the type of agency we needed.